5 Reasons Sleep is Important for Weight Loss
We all know that having adequate amount of sleep is SO IMPORTANT
However, due to our poor time management, jobs that chase deadlines, will result in sleep deprivation! If losing weight is one of your main goal in life, make sure to change your habit to at least have 8 hours of sleep everyday! Besides losing weight, it is a no brainer that sleep is also important for you to stay alert throughout the day when you're working on a 9-5 job!
Source :giphy.com

1. Sleep repairs muscles
Research demonstrates that rest repairs our tissues, muscle fiber and nerve cells. Rest is likewise a period for the mind to arrange memory and for your body to revive itself. So ensure you make adequate sleep part of your day by day preparing plan. Likewise, for those who works out, you should understand that when muscle increase, fat also decrease, so get that amount of sleep to gain that muscles baby!

2. Lack of sleep increases the Fat Percentage
Regardless of whether you eat precisely the same as your companion, in case you're not getting the rest your body needs, you won't drop as much fat as them. A current report from the University of Chicago analyzed the weight reduction comes about because of sleeping eight and a half hours for each night versus just five and a half hours for each night. In the two conditions, individuals ate a similar number of calories (around 1,450 calories for every day). While the two gatherings lost around six and a half pounds,the greater part of that weight was fat for very much well rested individuals, contrasted with just a quarter for tired individuals. Means, tired participants lost their muscle mass instead of fats!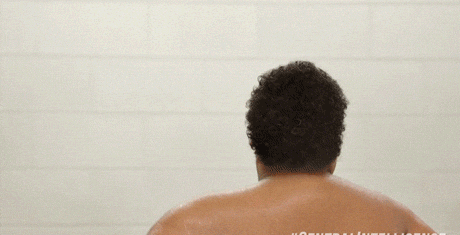 Source :giphy.com
3. Sleep Can Enhance Physical Activity
Rest has been proven to improve athletic execution. In a study on basketball players, longer rest was appeared to fundamentally enhance speed, accuracy, response times, and mental strength. So for you to build your strength and muscle easier, sleep is so important! the best medicine for athlete recovery is getting adequate sleep. So post-workout, be sure to get extra sleep or even sneak in a nap if you can. This will result in a quicker and more efficient recovery as well!

4. Being Tired Can Increase Your Appetite
Numerous studies have discovered that individuals who are restless report having an increment of appetites. This is likely caused by the effect of think about one essential hunger hormones, Ghrelin. Ghrelin is a hormone discharged in the stomach that signs hunger in the mind. Levels are crazy high before you eat, which is the point at which the stomach is vacant, and low after you eat. When you don't get sufficient rest, the body makes more ghrelin, leaving you eager to eat and increase your hunger! So, get more sleep to suppress your hunger and avoid yourself cooking instant noodle late night! It also brings the hormone cortisol up in your blood, which will have impacts like weight gain. High cortisol levels increases your desires for high fat foods which, in the days that you give in to the fat food, it will result in weight gain. This is one of the real reasons sleep is imperative.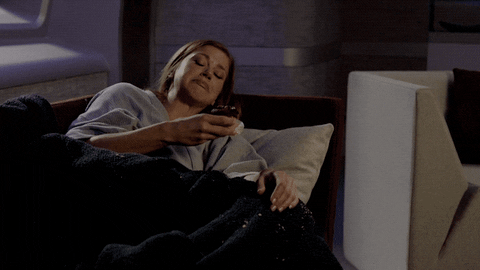 Source :giphy.com

5. High chance of getting Type 2 Diabetes
Oh my, not only we are gaining weight, we have high risk on getting type 2 diabetes too! Since lack of sleep plays a major role in glucose regulation, evidence shows that people who are lacking of some snooze have a higher risk of Type 2 Diabetes! This is a scary danger yet something you can do beyond your control by getting the chance to rest early. Now… that is real motivation to get to bed.
Go to sleep now, you sleepy heads!