5 Beauty Hacks for the Lazy Girl in Us
By Missalvy
It happens to the best of us, where there are days we are just too lazy to look good or putting in effort trying to look like we actually took a bath. However, psychology says that if you actually look good during ur day, you'll feel and perform better! So try to put in at least ABIT of effort to look like you took ages to get ready for your day.
Here are 5 incredible beauty hacks for YOU,LAZY GIRLS out there that this can be easily done within 3 mins!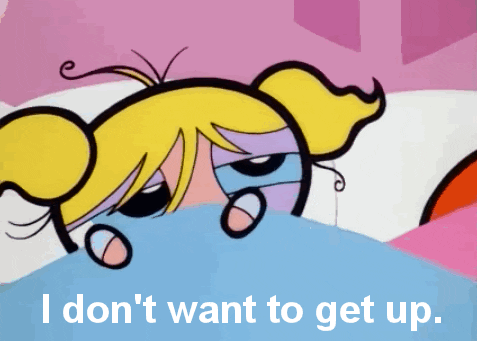 1. Skip Foundation, Use concealer instead
Rather than applying a full face of foundation, do spot-conceal blemishes only. Only takes two seconds and leaves you with flawless natural looking skin, without looking too cakey. Use a concealer palette that works with your skin tones, basically not too bright or too dark for your skin!
2. Turn your glossy lipstick to matte
Need your glossy lipstick to have a matte look without purchasing another tube? Touch or dab on some concealer before applying. It'll turn to matte just like that, and likewise have your lipstick last longer! Saving money 101 :P
3. Try the under 3minutes Curling Trick
This one is a total game changer, I do this ALL THE TIME. Put your hair in a high ponytail, segment into 2-4 sections (depends on your hair thickness ofcourse), and after that curl each segment. Sit tight for hair to cool for few minutes, spray some hair spray and then let loose your hair! Voila! You'll have simple, beachy waves that take under three minutes, looking like you took AGES to do it.
4. Dry Shampoo is your BFF
Honestly, I don't know why people still don't have this as one of their regimes. Make dry shampoo your BEST FRIEND FOREVER. For those in the middle of a lazy hobo idgaf about the world days and still wanna look like you own a million dollars, i mean, dry shampoo is the way to go man… Dry shampoo will have your hair to look like u had effort - and not collecting oil that's ready to cook your lunch (ew)…well, that's a little disgusting.
5. Apply lipstick on your cheek, eyes and lips!
In case you've run out of other options, super exhausted or in a rush, utilize a similar shading on your eyes, cheeks, and lips. Pick a shade that will highlight every region, preferable orangey to pinkish to red and gently apply them on your face, or you can utilize your most loved lipstick shade. I mean, i do this so often. No one going to find out you're using your lipstick on your eyes, cheek and lips. Trust me, you will look so good!
~
Now, there is no reason to look like you haven't showered for 5 days.
Get yo ass back up, and start grooming yourself! Trust me, it's really not that hard. Let us know if you have incredible tips to share with us on the comment down below! Have fun trying out these hacks!